A recent archaeological survey carried out in the mountainous landscape of the area around Illukkumbura in Balangoda of the intermediate climatic zone in Sri Lanka has revealed information pertaining to the interaction held with the surrounding environment by the Holocene hunter-gatherer/foragers. An area of approximately 15 acres of the summit of an elevated height of 550m msl. has a surface scattering of stone implements (quartz and chert), stone pebbles used as hammers cum pestles.

A large number of pitted-hammers reported suggest that a fairly long period of residential camping held at the location probably during the summer seasons. The assemblage of stone implements collected consists of specimens of flake technology which is comparable with the similar implements excavated from the prehistoric cave occupation in the area such as Lunugalge, Paragamadittagalge and Alugalge. The prehistoric occupations of all those caves are chronologically ascribed to the period between 4500 and 3450 cal. BCE showing the mid/late Holocene human existence.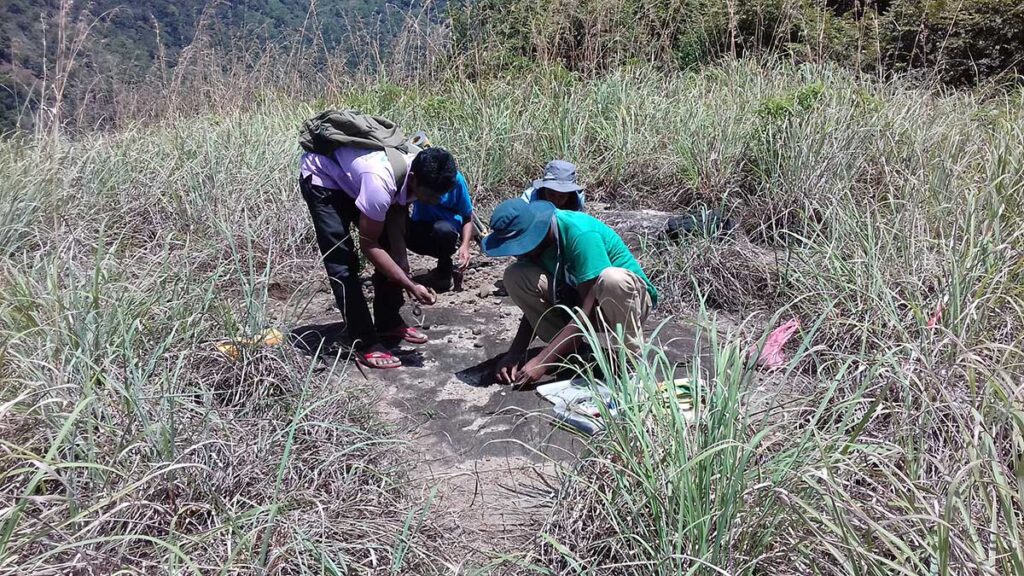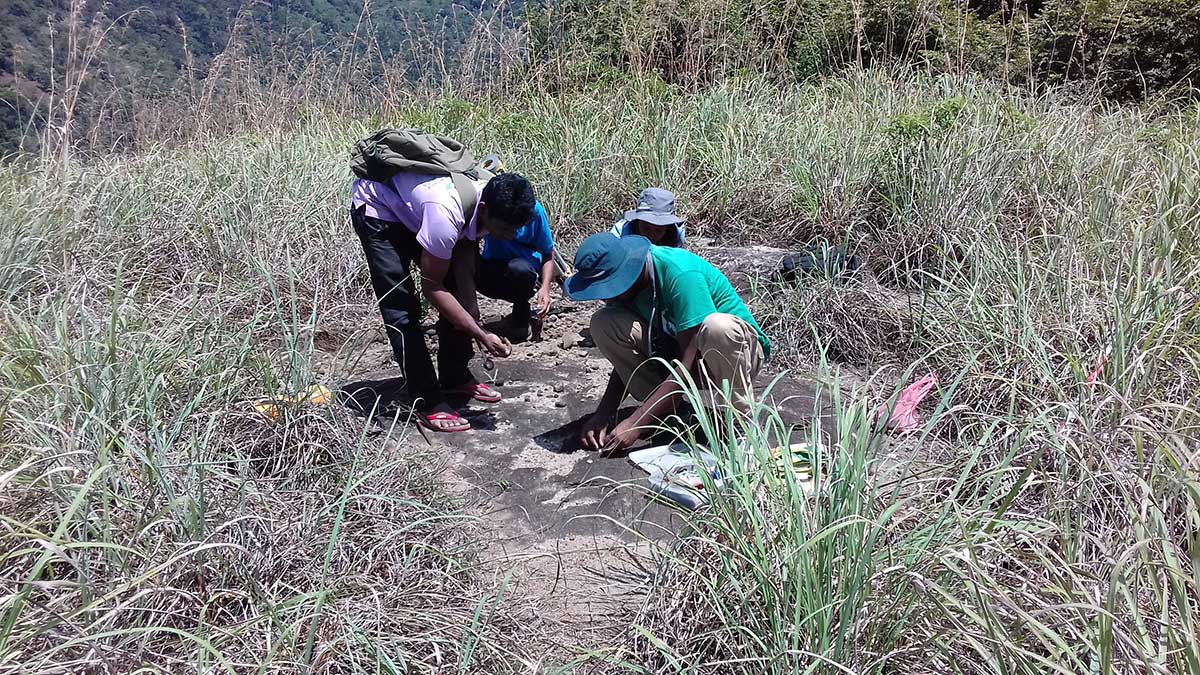 A magnificent artifact of a piece of a perforated quartz  flake, probably used as a pendent recovered from the surface of the explored location provides us an explicit example to their inclination towards symbolic expression. The panoramic view of the adjoining landscape may have been functioned as one of the stimulants to enhance the emotions of the sensitive personalities of those communities while push them into such a sentimental terrain.