The second season of the hunters in Transition project by Prof Raj Somadeva was initiated between 22nd July and 4th September 2016. Two excavations have been carried out in Illukkumbura of Balangoda. The objective of the fieldwork was to investigate the adaptation of the prehistoric communities in the area to the climatic changes of the early and the middle Holocene.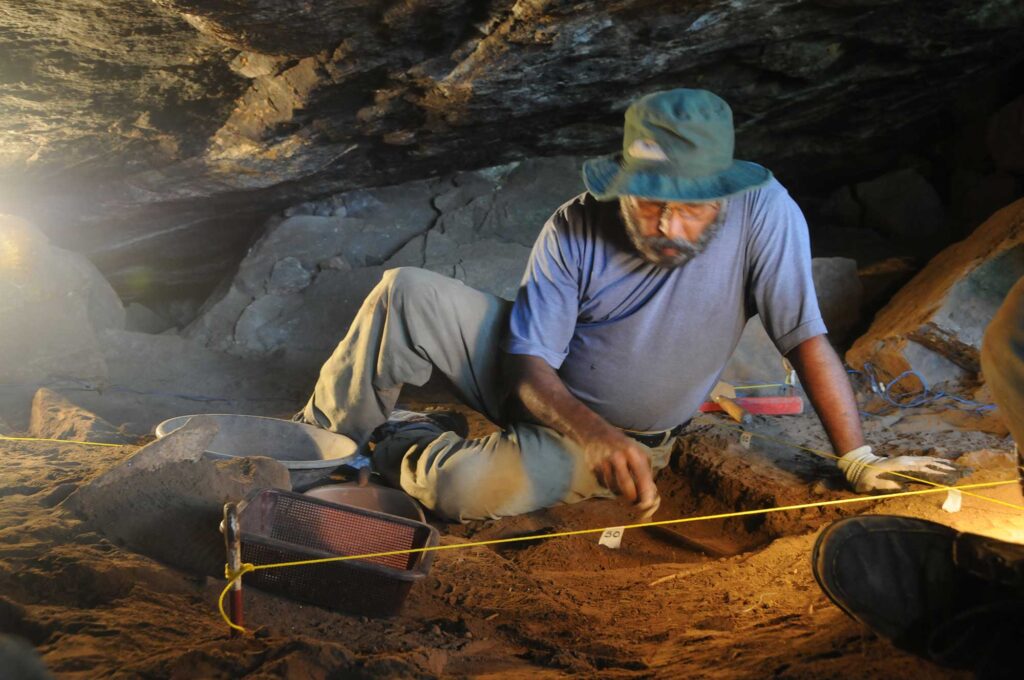 The first cave excavated was Paragahamaditta galge alias Bandukanda galge in Panana has revealed a rich assemblage of prehistoric stone implements. Lack of prehistoric food residues suggests that the cave had been utilised by the prehistoric communities of the area as a transit location during their mobility of transhumance.
The second cave excavated was Alu galge in Maddekanda of Illukkumbura has produced an important assemblage of artifacts suggesting more complex stage of transition of the prehistoric communities lived in the hilly flanks of the area. Except a wealthy collection of prehistoric implements (stone and bone) ad food residues, BRW pottery and a few beads were reported from the parallel levels of the cave floor. Findings of  3 shark tooth and a piece of a coral suggests that the group inhabited the cave had travelled about 30km to the sea and had triggered off a new sphere of economic interaction with the settlements in the valley of the maritime littoral areas. Radiometric datings of the excavations are expected by the end of September 2016.