The Udupiyangala cave in Kalthota, Balangoda is a prehistoric habitat which was excavated by Dr. P.E.P Deraniyagala in 1936. Through that excavation it was recorded that quartz tools and a clay pot with seeds was found. Based on that evidence Dr. Deraniyagala believed it reflected a new path in the Stone Age culture of Prehistoric Sri Lanka. To identify this culture he proposed the termed Ferolithic culture. But at that time Dr. Deraniyagala was unable to determine as to how old that culture was.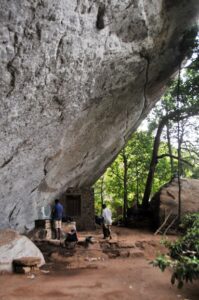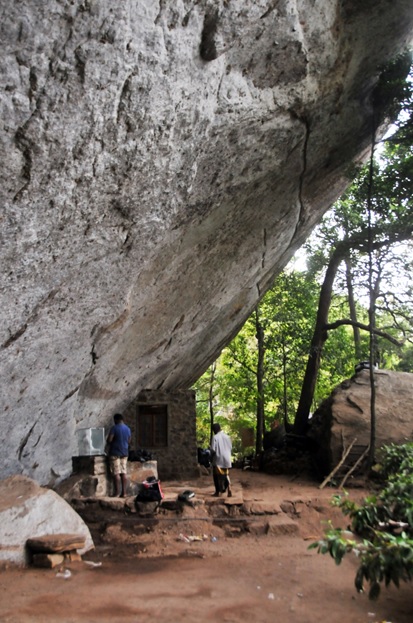 In February 2016 under the Hunters in Transition project, excavations of Udupiyangala was recommenced mainly to determine its age. As a result of the excavations, tools made from transparent quartz, snail shells, burned seeds and many more important findings were made.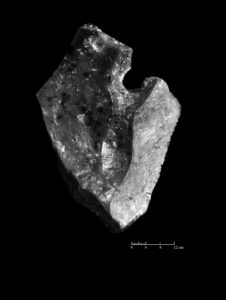 Amoung the finds, the most interesting find is of a pendant made from Chert stone cut into the shape of a heart. The soil level in which this pendant was found was dated to 7745 BC.