The marine archaeologists from the Maritime Archaeology Unit (MAU) of Central Cultural Fund (CCF) established in Galle in their archaeological explorations carried out in Delft Island in the North of Sri Lanka in August this year have discovered three inscriptions that have not been hitherto revealed.
Three inscriptions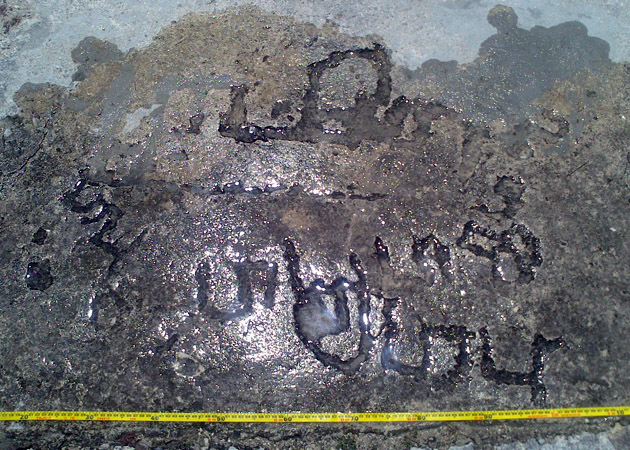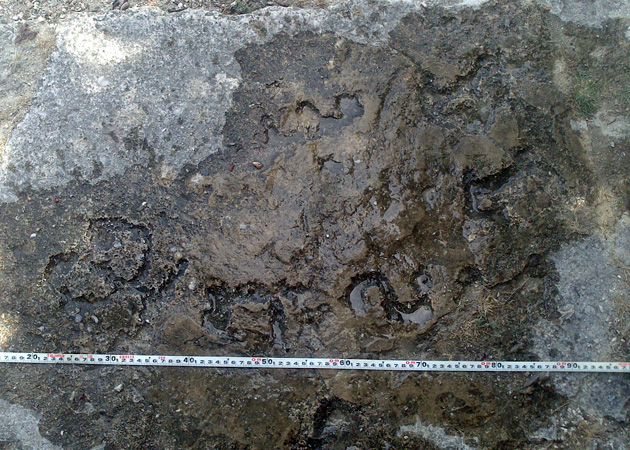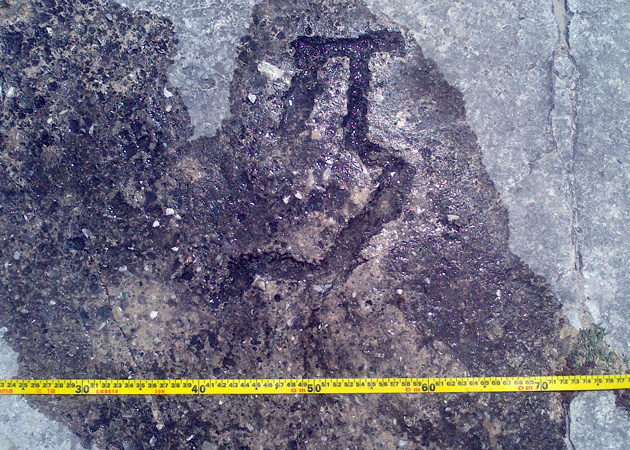 It has been observed that many archaeological ruins and artifacts could be seen scattered all over the island. Among them are remains of three ancient stupas of different sizes. The three inscriptions could be seen among the paved stones around the biggest of the three stupas which has a diameter of 13.54 meters and circumference of 31.93 meters.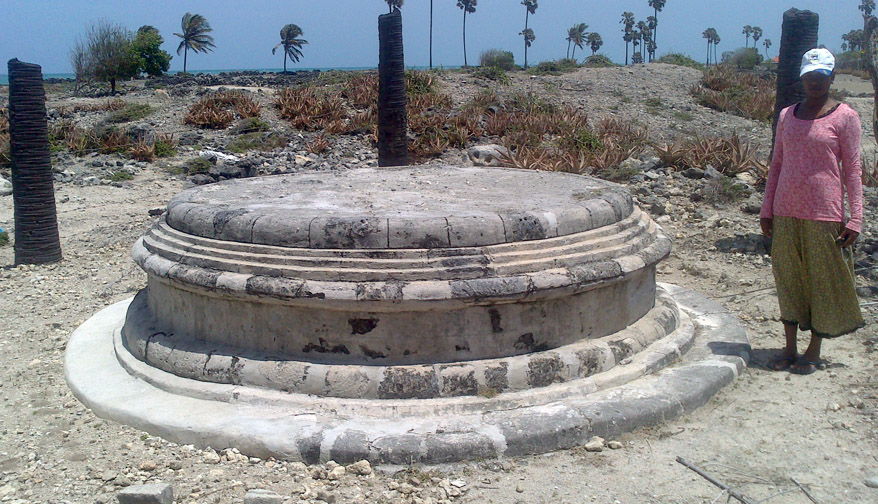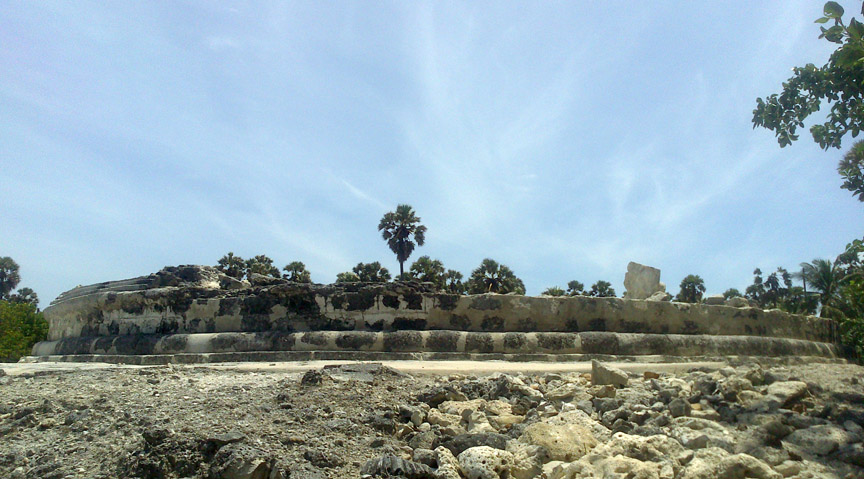 Two of the three inscriptions are in Tamil script and the other is in Brahmi script. According to scientific data of the scripts the two Tamil inscriptions belong to the 14 – 15 centuries while the inscription having Brahmi script would date back to the 1st or 2nd century say calligraphists. According to the portion of the inscription that is legible the old Brahmi inscription had been written in Sinhalese prakrit language says Lecturer of calligraphy and epigraph at Rajarata University Chandima Ambanwala.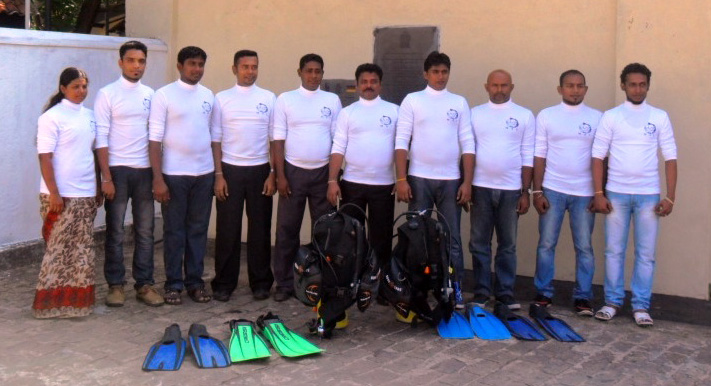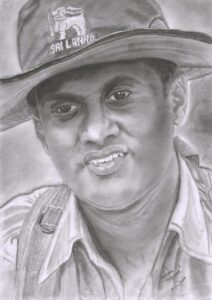 The discovery is an important revelation among the discoveries in the archaeological sector carried out in recent times and further studies are ongoing regarding the script found in the inscriptions.
Note and Photographs are by Mahinda Karunarathan
Mahinda Karunarathna and Chandima Ambanwala are co-founders of archaeology.lk