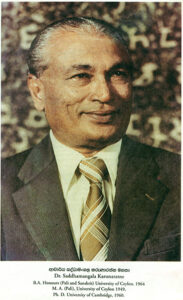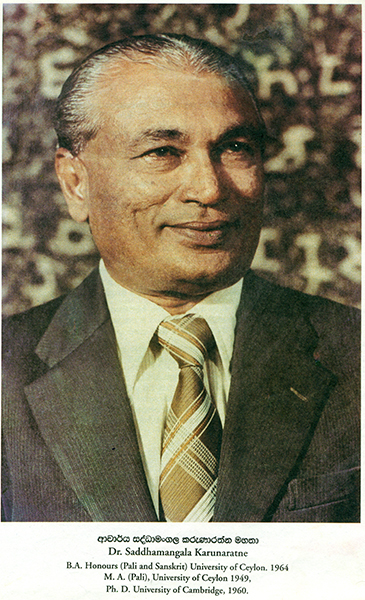 Dr. Saddhamangala Karunarathna, former Commissioner of Archaeology(1979 – 1983) passed away today.
Dr. Saddhamangala Karunaratne graduated in 1946 from the University of Ceylon and in 1949 he obtained his M. A. specialising in Pali. In 1950 he joined the Department of Archaeology as an Assistant Commissioner.
This was in the heyday of the Department of Archaeology, with Dr. Senarat Paranavitana, an outstanding an eminent scholar historian and epigraphist as Commissioner Dr. Karunaratne had the good fortune of having his training in epigraphy under Dr. Pranavitana and later he went on to Cambridge where he got his Ph.D.
His thesis for the Ph.D. was 'The Brahmi Inscriptions of Ceylon'. This research work was under the supervision of Dr. K. R. Norman, Professor of Indian studies at the University of Cambridge.In 1979, Dr. Karunaratne was appointed to the post of Archaeological Commissioner, which position he held till 1983. The results of his research on the Brahmi inscriptions are published as a special volume (JII) of the Epigraphia Zaylanica, the prestigious epigraphical volume started in 1905 by Dr. D. M. de Z. Wickramasinghe.