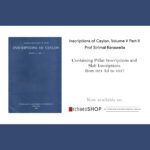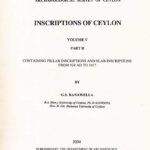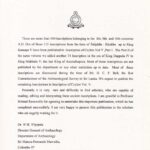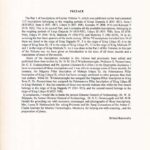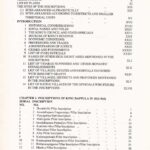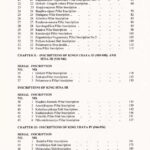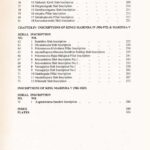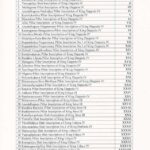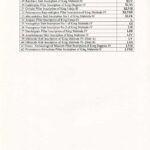 Inscriptions of Ceylon, Volume V Part II – Prof Sirimal Ranawella
රු1,500.00
INSCRIPTIONS OF CEYLON
VOLUME V
PART II
CONTAINING PILLAR INSCRIPTIONS AND SLAB INSCRIPTIONS
FROM 924 AD TO 1017
BY
G.S. RANAWELLA
B.A (Hon.) (University of Ceylon), Ph.D (LONDON),
Hon. D. Litt. (Kelaniya University of Ceylon)
2004
PUBLISHED BY THE DEPARTMENT OF ARCHAEOLOGY
SRI LANKA
Pages: 322 A4 Pages and 58 Plates
Description
Reviews (1)
Delivery (බෙදාහැරීම)
Description
There are more than 500 inscriptions belonging to the 8th, 9th and 10th centuries A.D. Out of these 115 inscriptions from the time of Adipada – Kitakbo up to King Kassapa V have been published in Inscription of Ceylon Vol V, Part 1. The Part II of the same volume we added another 74 Inscription in the era of King Dappula IV to King Mahinda V, the last King of Anuradhapura. Most of these inscriptions are not published by the department or any other institution up to date. Most of these inscriptions are discovered during the time of Mr. H.C. P. Bell, the first Commissioner of the Archaeological Survey in Sri Lanka. We expect to publish the remaining inscriptions in Inscription of Ceylon Vol. V.
Presently it is very rare and difficulty to find scholars, who are capable of reading, editing and interpreting these ancient inscriptions. I am grateful to Professor Sirimal Ranawella for agreeing to undertake this important publication, which he has completed successfully. I am very happy to present this publication to the scholars who are eagerly waiting for it.
Dr. W.H. Wijepala Director General of Archaeology Department of Archaeology Sir Marcus Fernando Mawatha, Colombo 07 November 15, 2004
Delivery: 3-7 Working Days (by Certis Lanka Courier Services (Pvt) Ltd)
Delivery Area: All Island
Pay on Delivery: Not Available
බෙදාහැරීම: වැඩ කරනා දින 3-7 ඇතුලත (Certis Lanka Courier Services (Pvt) Ltd හරහා)
බෙදාහැරීමේ ප්‍රදේශ: දිවයිනේම
පොත ලැබුණු පසු ගෙවීම්: අදාළ නොවේ